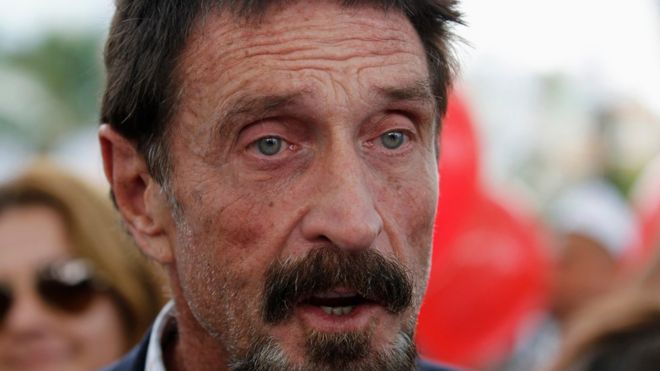 Maverick tech veteran John McAfee has confirmed he is running for US president.
Mr McAfee, who founded an anti-virus company of the same name, filed a candidacy statement on Tuesday.
The US entrepreneur, 69, attracted international attention when he went on the run in 2012 following the murder of his neighbour in Belize.
He has launched a campaign website and will share more details about his candidacy later.
"I live in a country that has passed so many laws, that, at an average reading speed, would take me 600 years to read, reading 24 hours a day," Mr McAfee told the BBC.
"I am protected by a government that invades my privacy so that it can assure me that I am not the enemy it is protecting me from.
"I live in a country that is governed by people largely illiterate in cybersecurity - as proven by the multiple government computer hacks.
"Yet cyber-warfare is now the means of war. My government is dysfunctional. For the 300 million other Americans - you are in the same boat with me."
SOURCE:
http://www.bbc.com/news/technology-34196983

---
Permissions in this forum:
You
cannot
reply to topics in this forum