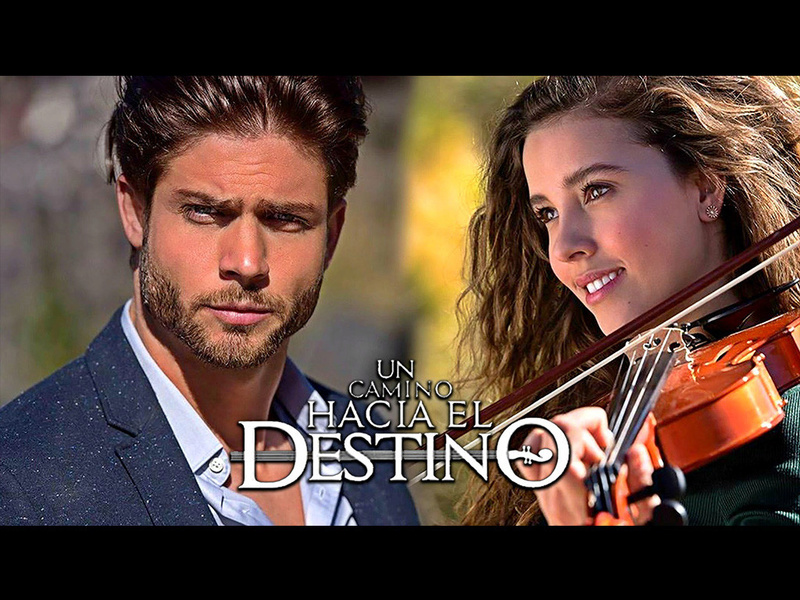 Hello great people, we are continuing with ROAD TO DESTINY and in today's episode,
Carlos tells Chao about the kissing incident and how he plans on telling his mum so she will know the kind of jerk she married but Chao begs him not say anything since that will only make his mother go crazy and it's not as if she doesn't know about all the wrongs Luis could be capable of doing but she is only acting blind and Carlos unwillingly agrees not to tell her mum about anything.
Felipe says goodbye to his godmother Blanca and after casting her mind back she asks herself if the girl Felipe talked about is the same one as Amelia's daughter and wished that could have been her.
Don Fernando arrives home and asks Blanca to give him food but teases him a bit that the food is not ready and she tells her to hurry up because he got caught up in an elevator and therefore has to eat and sleep, if not he is going to fire her. After he left him, he begins to think about Amelia and how he misses her so much.
Felipe calls Camila to inform her about the court hearing of the accident case and Camila goes to inform Fernanda about it and she meets Amelia but she wanted to sack her for being the cause of her daughter's problem but she pleads and asks her in and as she enters Fernanda tells her she wonders why doctor Carlos never stopped the case as she asked, they tried calling him to cancel but unfortunately, Amelia enters to tell her visiting hours is over. After Camila left, Fernanda asks her mother to let them tell her father the truth about the lawsuit but she asks them to keep it a secret so not to cause him heart attack and therefore she will go with her to the court tomorrow so she can know what to tell Luis.
Pedro thinks Amelia is cheating on him with another man because she asked him to leave after receiving a call from an unknown source but his friend tells him not to think like that.
Fernanda plays her violin and suddenly she is again tormented by her lying father and how she thinks he is never going to trust her again.
Luis arrives home feeling so nervous, he asks Marissa if Carlos has told her about the argument and Marissa asked if they argued about that girl he hit with the car again and he says yes but as time goes on he thinks Carlos will do everything possible to separate them but Marissa says upon all the love she has for her son there is nothing he can do separate them so he shouldn't worry.
Blanca reminds Don Fernando to forgo his resentment against his daughter Amelia and granddaughter if not he's going to regret his whole life.
Isabella tries asking Carlos to accept Luis as his father but he tells her he isn't the man everyone thinks he is after seeing him kiss someone.
Pedro confronts Amelia to ask what the hell she is hiding from her and this develops into a huge argument and Amelia asks him to leave because she doesn't trust him and he wishes to take his daughter away but Amelia reminds him that he is just a step-father to her and quickly Fernanda wakes up from sleep due to the yelling to ask why the quarrel and he walks over him and Pedro tells Fernanda that things would have been easier for him if she told him the truth but she prefers to protect her mother.
Pedro enters the room and he tells Amelia that he has always forgiven her for making him sleep beside like a dog that knows no bone but making Fernanda lie to him, is unforgivable.
Amelia wakes up in the morning and as she dresses up, she thinks she will look so old for Luis but all the same she is going to tell Luis at the court that Fernanda is his daughter.

---
Permissions in this forum:
You
cannot
reply to topics in this forum