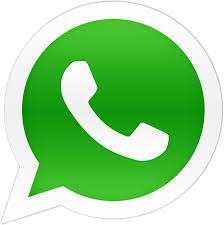 MWhatsApp
The latest whatsapp MOD with enhanced design and profile based on GBWhatsApp with amazing features which are listed below :


Add WhatsApp+ widget ( to hide/show your Online status )

Add +50 new themes in Themes Server

Ability to preview Contact pic in Conversation Screen Header by pressing on it

Update the base to the latest version ( 2.12.361 ) on Play Store

Ability to star important messages to read it later

Ability to backup your conversations to Google Drive ( may not work )

Ability to delete messages according to specific period of time ( older than a month/6 months )

Ability to preview links in Conversation Screen

Ability to chat with received attached contact without need to save number in your device

Unblock Telegram links in Conversation .You know WhatsApp Inc. had blocked telegram links in Conversation ( Non-clickable ) .. Now , Its clickable

Updated translations ( Spanish , Portuguese & Italian )

What's New ?


Send more than 10 photos simultaneously from Gallery

Show "New" word next to the new themes when added in Themes ServerIncrease caption size of photos/videos from 500 to 3,000 characters

Save previewed photos ( by pressing menu button , then "Download" ) to save it in your device with no need to Internet

Themes now updated daily …Fixes with Contacts profile pics in Conversation Screen

Fixed MOD 1.1.12 ( Hide Call Icon )

Added more 6 bubbles
>Telegram >Windows Phone >In >Bryed >Alternate Crayon v2 >Fold
Thus total number of bubbles = 30(6+4+3+2+9+6)

Added more 7 ticks
>Google v1 >Material v2 >GRW >Feet >Crayon Alternate v2 >Heart >Android
Thus total number of ticks = 37(9+7+2+1+3+8+7)

Fixed WA+ Paper Redesigned (now looks more like Wa+ Paper)

Fixed Material v1 ticks (easy to distinguish between sent and delivered)

Fixed WALB and Chat On bubbles (small fix at edges)

Fixed FB messenger tick (sent tick)

Changed design of Google ticks and added as Google v1

Say goodbye to LAG. Fixed lag issue radically .. No more lags – Super fast !

How to Install ?


Uninstall any previous version of whatsapp

Now download the given APK

Start installing and follow the step of verification

Now launch the App and enjoy all features of it

screenshots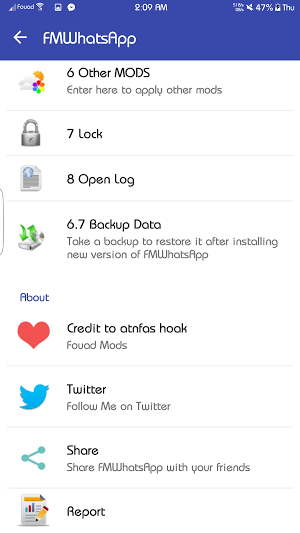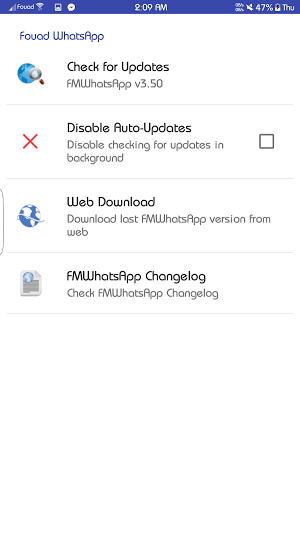 DOWNLOAD LINK:
FMWhatsApp v3.80 MOD APK (26.2 MB)
https://uploadex.com/m5u1t5c98vxd

---
Permissions in this forum:
You
cannot
reply to topics in this forum