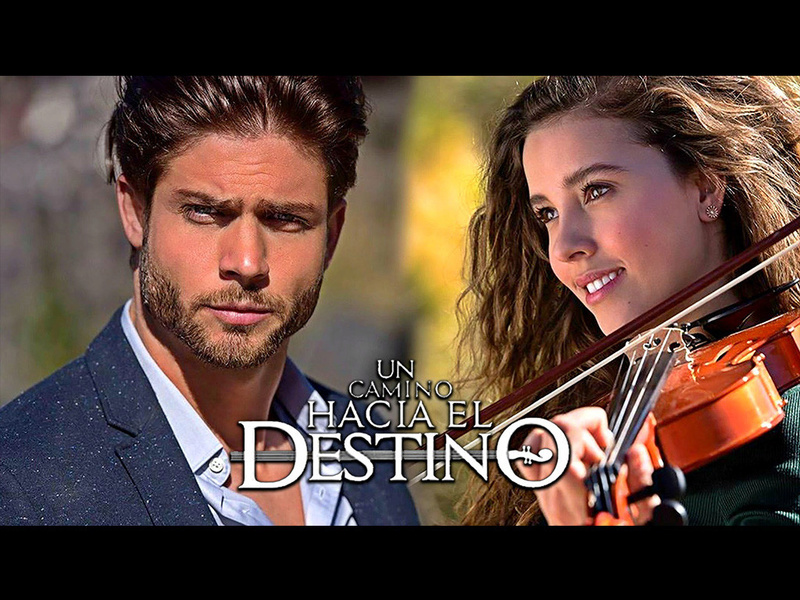 Hellooo wonderful people, we are continuing with ROAD TO DESTINY and in today's episode,
Fernanda begs Camila for the rude attitude of her mother and Camila says she can spear that for another time and because now the only thing they should concentrate on is the lost violin and how they can find it and Camilla left. Fernanda then goes inside to console her mother and she tells her that all of her crying begun after she spoke with Luis at the court and therefore requests that she tells her what Luis told her but Amelia thinks what Luis said is not important but the humiliation caused her and as Fernanda tries insisting to know, Amelia shouts at her and left.
Luis looks angry as he reaches home due to the court ruling and even Merissa tries calming him down but it tantamount to nothing. Luis then brings up the fact that a woman wanted to speak to him and he never gave any importance but now he thinks it was the mother of the girl and therefore he is willing to know the family of the girl and as he does that, he is going to crash them one by one.
Pedro calls Amelia on phone to ask how she was doing since he never saw her before going to work and unfortunately, she only tells him that she is stressing it again that she is already fed up with him therefore he should leave her alone.
Fernanda lies on her bed thinking and all of a sudden she hears a knock at the door and she runs to open but met no one was there, but only to find her broken violin with an inscription and she cries all her eyes out and in that same vein Carolina and her friends were also laughing at Fernanda insulting her that she was a nobody and by now she will be crying seeing that her violin was broken in pieces signifying that they were the ones who stole it and broke it.
Blanca tries convincing Mr. Fernando to consider including Amelia and his granddaughter in his WILL but Don Fernando thinks that to him, that disappointed daughter of his, is dead.
Isabella goes to Marissa's house to have launch with them and she wanted to connive with Chao the maid to just lie to Carlos that she was the one who cooked the food but the woman tells her she can't lie since Carlos knows her dish from childhood therefore if she wants to win Carlos then she should learn how to cook and Isabella grows so shy and as she turns, she says Chao is only but a mere maid.
Fernanda grows so furious about why her mother is so sad and all due to the humiliation of Luis. So she steps on the way that no matter what she is going to speak with that man to demand he explains why he caused her mother great pain and upon reaching Marissa's house she sees her father's car and she decides to go home since May that could have been the same reason her father is there to enquire and on the way she bumps into Carlos going home to have launch with his mum and girlfriend but he forgo that and begs her to forgive him and let them go to launch so she accepts.
Luis tells Andrea not have accepted being the Personal Assistant of his wife because it is not going to be easy for him to deal with his girlfriend and wife at every occasion but Andrea tells him not to be afraid because she isn't going to say anything about their affair to Marissa.
Pedro arrives home and finds the broken violin and he quickly presumes that Amelia will be responsible for doing that but he tells him not to think worse of her because it may be that Fernanda got fed up with violin and broke it but Pedro thinks otherwise.
Carlos still enjoying his launch with Fernanda at a restaurant and in that same vein Isabella and Merissa takes his launch to the work place to give Carlos as a surprise since he failed to come home, but unfortunately upon arrival at the hospital, they are being told Carlos went home and Isabella grows so angry that he may be with someone else and no one else but that school girl. And in that same vein, Fernanda feels drunk and Carlos takes her home and they bump into Cesar and he helped Fernanda into her room to sleep without being noticed by her parents that he was drunk.
Carlos after dropping Fernanda visits Isabella at her house and as she looked so angry, she sacks him out of her house for lying to her and standing her up in their house.
Hernan and Mariana wonders why Don Fernando has been forgetting about many things after a chart and Mariana asks Blanca if she has also witnessed that weakness in her father and she says of course but the fact is off late they have been talking about his WILL and Mariana sees no wrong with it, Because she is his only heir to her father's fortune but Blanca corrects her that Amelia and her daughter too are part. And Hernan speaks to himself that he is never going to allow those bastards to come and enjoy what he has worked so much for with Mariana.

---
Permissions in this forum:
You
cannot
reply to topics in this forum